Testimonials From Olbas Users
Testimonial Disclaimer
Olbas Oil has been used in Switzerland and around the world for over 100 years. Like other botanical products, the essential oils in Olbas have a long history of use as traditional remedies for various symptoms. Several European countries have a separate regulatory approach to these traditional remedies, allowing manufacturers to make certain limited claims about their traditional use for treating certain health conditions. At this time in the USA, there is no separate regulatory process for approval of claims for these traditional medicine products under DSHEA and FDA labeling rules.
Testimonials appearing on this site are actually received via text, audio or video submission. They are individual expressions, reflecting real life experiences of those who have used Olbas in one way or another. In some cases where a disease was mentioned by a user, we have substituted a non-disease phrase or word in brackets like [this].
Some of these testimonials may mention experiences that are not consistent with labeled uses and directions. Always follow label directions. This page is simply a means for customers to share their experiences with one another. These testimonials are not intended to make claims that these products can be used to diagnose, treat, cure or mitagate any disease. These testimonials have not been clinically proven or evaluated by the FDA.
Childhood Memories
Ever since I was a little girl my mom has been using the Olbas oil as a healing agent. Whenever my allergies or [difficult breathing] acted up she would give me an "olbas tissue" to inhale throughout the day. The oil has worked wonders for me, and to this day it still comforts and heals my aches, pains and [difficult breathing]. To me, the scent of olbas means health and home. Thank you for providing such comfort and healing to my life through your wonderful products!
She Had a Sore Knee For Weeks
I had a sore knee for a couple of weeks and after surfing the Inter-net ran across Olbas oil and decided to give it a try. It worked within the first day and was completely gone in 3 days. I carry it with me and have let friends and relatives take it home to try it for sore joints and they have all had the same experience. Thanks for your wonderful product.
Olbas For Whiplash
I'm suffering from severe whiplash. Olbas oil is amazing! I'm so glad I learned about it. I highly recommend it.
Olbas For Little Noses
I have been using the oil for my two year old son who tends to get a stuffy nose quite frequently. I put the drop on the top of his t-shirt so no matter what position he sleeps in he gets the vapors!
Olbas For Chemical Sensitivity
I am very sensitive to any chemical smell (perfume, laundry detergent, fabric softener etc) as well as cigarette smoke etc. Without my Olbas I would be in sad shape!
Hooked On Olbas
My husband and I have both used the Olbas Salve for aches and pains and stuffy noses. We ran out so I went to my local health food store to stock up. We usually buy 3 or 4 tubes at a time. They were out of the salve so I decided to try the Olbas Oil and Inhaler. Wow! I am hooked. I put a few drops of Oil on a cloth and inhaled the vapors. A sinus headache I had been battling for two days was alleviated in about 10 minutes! I have also been using the Oil on some areas of eczema and it really helps with the itch. I wish I had tried other Olbas products sooner! I will be back to pick up some more salve when the store restocks and plan to also purchase the Cough Syrup and Pastilles to keep on hand! We love Olbas! My husband rubs the salve on sore muscles then gets in a warm shower. It works much better then the stinky hot "ice" stuff.
Olbas Oil is Miraculous
My friend brought me a bottle of Olbas Oil from Switzerland and told me to use it for back [discomfort], headaches and congestion. This stuff relieves almost every ache we get! It is so awesome, I use it for sore neck, back, muscles, it always works. Works great in hot water for [seasonal distress] too. I love it & was so happy when I could buy it online. Now I can find it in the Whole Food Stores. This stuff is miraculous. Thanks!
No Other Sinus Remedy For Four Years
About four years ago, I started used Olbas Oil at bedtime to relieve frequent "stuffy nose" sinus problems, especially in the autumn and winter. I had used various commercial antihistamines for decades and sometimes to the point of over dosing. For the entire four years, I have never ever resorted to any other sinus remedy, and I never have a stuffy sinus for any length of time. I have also found Olbas oil helpful for mild headaches. I recommend Olbas oil all the time.
Olbas Helps Him Sing
I first picked up Olbas oil in England. I am a professional singer/ songwriter with allergies and Olbas helps me to sing every night, especially during allergy season, both with breathing and with keeping the nasal passages clear of drip which affects the voice. Olbas is also helpful as a wake-up aid for late-night drives home from gigs! For five or six years it has been my "ace in the hole." Thanks!
Olbas Even Helps Snoring
I started using Olbas Oil and found out that it helps tremendously. I lost sleep nightly with bone joint discomfort. I do not like taking pain medication so I would wake up several times during the night. After discovering this Olbas Oil, I started massaging it up and down my spine and across my neck at night before I went to bed and I found myself sleeping all through the night with a very restful sleep. It also helps my husband with his breathing which curbs the snoring. I also have several people at work using it for their arthritis discomforts. They will be purchasing Olbas Oil, also.
Snoring #2 - Improved Breathing... Magic!
My partner and I suffer from the humidity of the Virginia summers, however, we discovered OLBAS OIL at a health food store that we frequent. It has changed and improved our breathing. I do not awake as often and my partner does not snore as much. We simply shake a few drops in our hands and rub our hands together and inhale…magic I tell you, magic! We are sold and will forever keep a bottle at our bedside table.
Trusts Olbas for Quality, Reliability and Relief
In Oregon's climate, I am often congested and achy. The rain, dampness and moderate climate affect my sinuses and muscles. I found Olbas Oil, and it has been a terrific help for my sore shoulder and neck muscles. The relief lasts for hours! Olbas inhaler is with me daily, to soothe my congestion. I trust Olbas for quality, reliability and relief!
Olbas Oil Relieves [Uncomfortable Head]
The other day I woke up with [an uncomfortable head] which progressed to a [very uncomfortable head]. Nothing I took helped. By evening I was in severe [discomfort], dizzy, nauseous, stuffy, and on the verge of vomiting. I saw the bottle of Olbas Oil on the bathroom counter and put a few drops onto a Kleenex. I was completely amazed when each inhalation brought increased relief. In a matter of minutes, my horrendous [discomfort] had receded. I know it sounds impossible, but you just had to be there -- it was truly amazing!
Olbas On Broadway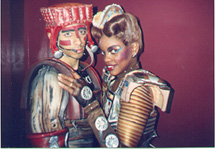 My husband and I have lived and performed in Broadway musicals in New York and Europe for over 18 years. As dancers and singers we always used the Olbas Oil on our muscles and as an inhalant to keep our voices clear and moist. (It's great having an all natural product with no side effects) I am so excited that there is distribution of this wonderful product here now in the USA. Yours truly,
First Time Olbas User
I am a first time Olbas product user and could not be happier with the results. Recently, my two-year old son was suffering from a persistent bronchial infection and none of the over-the-counter medications were helping him get better. Since I have always believed more in homeopathic and natural remedies than conventional medicine, I decided to try the Olbas Cough Syrup and the Olbas Oil. It was like night and day. The cough syrup, with all of its wonderful ingredients, soothed his throat and helped him develop a more productive cough. The extracts of thyme helped to open up his bronchials and alleviate his labored breathing. I mixed the Olbas Oil with some non-petroleum jelly and rubbed it on his chest several times a day, especially at night before bed. The warming properties of the eucalyptus helped stimulate blood flow to his chest and aided in breaking up his congestion. The inhalation of the aromatic oils helped him breathe easier at night and catch up on some much needed rest. I am sure that the antiseptic properties of the cajeput, clove and eucalyptus oils helped fight off any secondary bacterial infections that had developed from his initial viral infection. Within a couple of days my son was on his way to recovery and breathing much easier. I was very impressed with the results and so happy that my son had found relief with your products. I also use the oil for headache relief by rubbing it on my temples and to calm me if I am having a hectic day. I also use it to soothe mosquito bites. My husband uses it for his sore muscles and back after a hard day's work. I'm sure that we will find many more uses for these wonderful products. I can't wait to try the Herbal Bath and the Analgesic Salve. Thank you for making such amazing natural remedies. I truly love them.
My Mother's Day Gift
My Mother's Day gift from my daughter was a bottle of the OLBAS OIL. She usually always sends me Tiger Balm., so when I saw this I thought - "Will it be as active as Tiger Balm"?
My husband (her Dad) was sitting at the kitchen table when I opened the little box and he was quite congested. After reading what it would do I put a few drops on a table napkin and told him to inhale it. After doing so he raised his head and looked at me and said "WHAT IS THIS? WHATEVER IT IS IT HAS CLEARED MY HEAD THAT QUICKLY". I called my daughter to tell her what happened and thanked her for my Mother's day gift and told her to ALWAYS REMEMBER ME WITH THIS LITTLE BOTTLE ON ANY OCASSION SHE SEES FIT TO SEND ME A GIFT.
Great For Stuffed Up Nose From Hot Air Heating
A few years ago I found Olbas Oil in a pharmacy while visiting Los Angeles....had sinus problems after flying in from NJ. I slept with tissue sprinkled with olbas and massaged some on my temples and was amazed at how well I felt when I awoke! I've used it ever since and take it with me whenever I travel. Great for stuffed up nose from forced hot air heating, too!
Olbas Spritzer
I am a lifelong Olbas user. I mix Olbas and water in a spray bottle from a flower shop. Spritz your pillow before bed. Sleep soundly with the exquisite scent of Olbas in
your nose. Use it all around the house, it is wonderful.
Finally Made It To The Beach, Thanks To Olbas!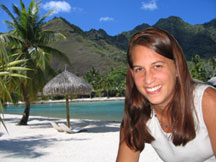 Thank you Olbas!! I recently went on what would have been a great vacation on an isolated island, but I came down with the flu. This island is not some place you can easily get on and off to get medicine. I had every ache you can imagine, plus my head was stopped up and I had insect bites from the boat ride over to the island. I started popping Tylenol and trying to sleep, but with aches and a stuffy head it was impossible. One of my friends told me to try his Olbas Oil. Wow! Was I happy I did. It saved me. I put it on my achy joints, my bug bites and put drops of it in water on the stove top. Within minutes, I could breathe and so could everyone else in the house. I used it for the rest of the week.
I did finally make it out to the beach, thanks to Olbas. Your new customer for life!!
Relief From Sinus Headache Within Seconds


I had never heard of Olbas until my husband and I were flying home from Ireland in October. I got a severe sinus headache and the stewardess gave me 3 drops in water to inhale. It was a miracle! Within seconds my headache subsided . When I got home, I told a friend, who ordered it. Well, this week I got a severe headache for 3 days. I had not thought of your product and my friend gave me some. I will tell everyone about your product. Thanks.
A Fabulous Find!
I use my Olbas oil when I have a cold. I use my Olbas oil when my arthritis in my fingers acts up. I use my Olbas oil when my back is stiff and aching. I use my Olbas oil on my feet after putting in a long day at work. It was a fabulous find!
Long Time Olbas User
The first time I smelled Olbas Oil was in the spring of 1945, when mother massaged father's leg with it for cramps (in war-torn Germany). In America, I found Olbas again in the health food store and I started to use it around 1970 for hoarseness (mixed with honey), yellow jacket stings, to keep mosquitoes away, to protect from [seasonal distress] (in the nose), for earaches, for bruises. My husband uses the Inhaler and Pastilles which keep his nose from dripping. I love the Herbal Bath! I always have two bottles of the Oil at home, have given some away and have told many people about it. I have had no [seasonal distress] for years. I have mixed some Olbas with vaseline to lubricate the inside of my dry nose... I hope Olbas will be made forever!
A Blessing Beyond Belief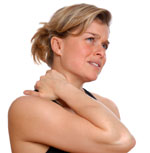 Years ago, I bought Olbas oil on a whim. My neck was always getting stiff and I had tried many other remedies. To my great surprise, the [discomfort] and stiffness was almost immediately relieved. I told my chiropractor about the product, but he dismissed it and recommended yet another product. I tried it and wound up pitching the half empty bottle. It had absolutely no effect on my [discomfort]. Olbas was clearly the better product. It has been at least 10 years now since I first used Olbas oil and begun recommending it to many others. In fact, I just took several Olbas products to a friend who is prone to pneumonia. He was quite ill and probably should have been hospitalized. Yesterday, he could barely walk two steps without stopping to catch his breath. Today, only 2 days after I introduced him to Olbas, he called his doctor to tell him that he was feeling better. Olbas products are a blessing beyond belief.
Olbas Oil Relieves Neck Discomfort
Words can not describe the miraculous relief that your product has given my husband and me. Several years ago, my husband ruptured several discs in his neck. Other than surgery, lots of hope and prayers that the surgery would be successful was the only alternative that was given to Steve for some pain relief. He is a painter. With his physical work schedule, we have tried every product available to rub on his neck. At my place of employment, we have several Naturopathic Doctors on staff. One of the Doctors told me about the OLBAS oil and highly recommended the product. We had nothing to lose by trying. Steve loves the feeling of the deep, soothing, warmth and relief from your product. We both have allergies and sinus problems. Steve has the stuffy symptoms and I have the endless runny nose symptoms. After putting the oil on Steve's neck for the first time, I took a good smell of my hand. Then, I had Steve take a good deep breathe of my hand. Oh my gosh..........talk about relief!! It was so good to be able to breathe so freely. I have told everyone one I know about your products. It is their loss if they want to suffer from all the "garbage" products that are available at the local drug store. In today's world, we are all so quick to criticize but find plenty of excuses not to take that extra minute to say Thank you!!
Olbas Oil Relieves Lumbar [Discomfort]
Olbas Oil is an excellent product. We've been using it since 2002 with great results in relief of lumbar [discomfort] and also in respiratory processes. We live in Brazil and we recommend it to all friends.
Uses Olbas Religiously
I was 1st turned onto Olbas while attending my massage therapy classes in VA Beach. I would always get stuffed up when in the prone position. My instructor gave me some Olbas to try out. I fell in love with it instantly. I've been a massage therapist for over 5 years now. I use Olbas religiously. Always using it on my clients with sinis problems, and stuffy noses. Also give it as gifts to my friends with allergies, and respiratory issues. I keep it in the car with me in the spring and fall for my allergies, and I sleep with it at night when I feel a cold coming on. Thank-you so very much for this wonderful product.
Most Important First Aid Medication
I went to the rain forests in Borneo, Indonesia, and used Olbas Oil to treat bee stings, muscle sprains and strains, insect bites, rashes, headaches, and as a mosquito repellant...the single most important first-aid medication used.
Swears By Olbas
THIS IS SOME OF THE BEST I HAVE EVER TRIED AND I SWEAR BY IT. IT HELPS ME BREATHE A LOT BETTER. THANK YOU.
Makes Earaches Go Away
I love Olbas. When I start to get an earache, I put Olbas behind my ear and it goes away.
Olbas Oil On the Rocks
Members of the Men's Health Club at the local YMCA have been using Olbas Oil mixed with water on the rocks in the Sauna for several years now.
Helps Sore Wrist
I was at a friend's house and mentioned that I had a sore wrist, they gave me Olbas oil & it worked !!
- H.F., via Email
Olbas Oil Helps Canker Sore
I have used Olbas Oil as a gargle but more frequently as a mouthwash for the past eight years. A friend recommended the product to me as a gargle for sore throat. It worked well so I then started using it as a mouthwash. On occasion. I've even used a few drops straight on a canker sore and it's about the only thing I've found, that doesn't require a prescription, that works for me. After the initial application, I follow the treatment with the mouthwash, three or four times a day, until the canker sore is gone...usually takes 3 - 4 days.
Olbas Oil Helps Sinus [Discomfort] When All Else Fails
I am a 45 year old male who has been plagued by recurring sinus [discomfort] for most of my life. The severity of this problem even landed me in the hospital at one point. I cannot begin to calculate the lost days, money, and opportunities I have experienced that are directly attributable to sinus trouble. It has truly been a curse and has caused me agonizing bouts of misery. I have tried EVERY conceivable nostrum out there - bar none - to try and eliminate my sinus [discomfort]. This includes (but is not limited to) numerous courses of antibiotics, saline solutions, nose-washing Neti pots, steam treatments, decongestants, all manner of prescription drugs and elixirs, massage, acupuncture, meditation, and herbal regimens. The next step, which I was actively investigating before I stumbled upon your product, was surgery. Three weeks ago I was speaking to a clerk in a health food store about sinus infections and she me handed some sample packets of Olbas oil. Lights. Camera. Action! Problem over. Gone. Non-existent. Finito. (I waited for three weeks before writing to you to make sure the cure I have experienced using Olbas was not due to some sort of placebo effect). Not to carry this too far, but I think my life won't ever be the same again as Olbas has worked where EVERYTHING else has failed. If I had known about this product 40 or more years ago I am confident that many of the days that I have spent in sinus [discomfort], dizziness, and discomfort would simply never have occurred. I think you need to make this product a bit more famous somehow - too many people could truly be helped by it!
Olbas Oil Helps Classical Singer
I am a busy Mom, with Multiple Sclerosis and I am a classical singer as well. I am grateful to say that I now have OLBAS Oil in my life. Many times, I have OLBAS OIL sprinkled on a tissue, for me to quickly inhale , just before I am ready to sing. I keep the tissue tucked inside my sleeve, and it is my "little secret", so that I can have it ready to go, for quick relief of any irritations in my throat and nose...thus I am confident to be singing clear as a bell. Whenever I feel stressed or exhausted, I use OLBAS Oil on a tissue and lie down on the bed with the tissue over my nose and mouth, and I breathe in and out for a few minutes until I feel a sense of peace and well being....which always comes about! OLBAS is a MAJOR gift to anyone who uses it... It is truly amazing. I should also let you know that I have given OLBAS OIL to many of my singer friends whenever they complain about the "constant yucky stuff" we opera singers, as well as other singers, always seem to get....(due to pollen, post nasal drip, etc.). Also my voice teacher and vocal coaches know all about OLBAS too, because of my constant enthusiasm of its value to me personally. OLBAS OIL has even helped me if I have a stomach cramp, if I inhale it slowly on a tissue. What does it NOT help, I might ask?!!!!! How I wish I had known about OLBAS a long time ago ! Most sincerely,
Olbas Oil Works Best
Olbas topical analgesic oil works better than anything else I have used. And I have tried a lot of things!
- P. B., Via Email
Uses Olbas Oil For Hiccups
Sirs, I have used this oil, just a drop in a glass of water to get rid for hiccups for years, and it works every time. It also works for diarrhea as does peppermint. One only needs a tad.
Olbas Oil Great On Insect Bites
I didn't believe it would work, but it is great on insect bites, which I am highly allergic to.
Olbas Helps Breathing At Nighttime
I would not be without Olbas oil. I put a few drops on a Kleenex, and lay it on my pillow. It helps my breathing and gives me a good night's sleep.
Best For Clearing Blocked Nose
I love Olbas oil because it is just the best at clearing my blocked nose. Thanks, Olbas!
Can't Imagine Life Without Olbas
My family have used Olbas Oil for many years. I couldn't imagine life without it. It's a winner!
Olbas Relieves Bronchial Irritation Dramatically
I have chronic bronchitis and when I get a cold and my bronchial tubes are irritated, the Olbas oil has relieved symptoms so dramatically, I believe I get over the cold and irritation faster!
- T. F. - via email
Serenity Saved With Olbas Oil
"Olbas Oil" saved my serenity when, after moving into an overpriced apartment, I was horrified by the smell of old dog feces and more ground between the cracks of the wood floors. I had to use bleach diluted in water to scrub EVERYTHING and it was only when I began adding Olbas to the water also that each bucket-full became something wonderful to really make my house clean. The scent is so wonderfully cleansing and I will keep using it in every room, on every surface (it's great for wood, by the way) until my house smells like home again. Thank you for carrying the larger sizes of Olbas Oil! The houses here in Charleston, South Carolina may be pretty to look at if you're a tourist but you wouldn't want to live here!
No More Back [Discomfort] At Night!
Tried a sample of Olbas Oil and must say this is the first night I got to sleep without being waken up by back [discomfort]! Thanks!! :-)
Relief From Sinus Problems
Olbas oil has relieved the sinus problems that my son with Down's syndrome and sleep apnea has experienced for years!
What A Find!
I'm writing AGAIN because I'm grateful for the fine product you distribute. Olbas Oil. For several weeks I've had a bad sinus/upper respiratory infection and at night experience fits of coughing resulting in poor sleep. So last night I took my Olbas Cough Syrup (which I have already told you is GREAT!), and I rubbed Olbas Oil on my neck. I experienced, for the first time in several weeks, a truly good nights sleep; uninterrupted by fits of coughing. Certainly I would highly recommend using this to help open up bronchial regions and benefit a good nights sleep. Thanks again for producing a fine product free from strong chemicals and side effects. P.S. -- I would also like to add that I do have very sensitive skin and still the Olbas Oil does NOT in any way bother my skin. What a find!
Olbas Oil For Earaches On Airplanes
"Over the past 3 airline trips I have taken, I have suffered terrible ear aches as the plane descends, and they lasted for approximately 3 days after landing. Last summer, an attendant on a large airline gave me a napkin containing a strong odor produced by drops of Olbas Oil. She told me to inhale...until we landed. I did so and suffered NO [discomfort] or after effects."
- J.F.R., E-mail
Loves Olbas!
You sent me a sample of your Olbas Oil. I simply had to come back to your site & place an order for more.
Thanks, I love it !!!!
- N. P., Milton, Florida
Cyclist Uses Olbas Oil To Maximize Breathing and Optimize Performance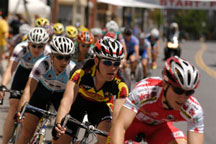 To maximize clear breathing is one key way to optimize athletic performance. Absorption of oxygen, through clear breathing, stimulates muscle activity and can even prevent muscle cramping. More fundamentally, breathing well means being able to respire well, a key to effective lung function. Being able to breathe efficiently is especially critical in the case of strenuous activities such as bike racing, which combines long periods of both aerobic and anaerobic activity. In an event where seconds count, breathing efficiently can make the difference between winning or losing; and feeling strong or feeling miserable. I use Olbas Oil to open up my nasal passages to permit more effective breathing. What I do is evenly distribute five to ten drops of Olbas Oil on a cotton ball, then pull it apart into two halves. I then gently place one half into each nostril until moments prior to activity. The cotton balls should be placed in the openings of the nostrils for ten to fifteen minutes. Cotton balls should be loose enough in the nostril to allow for breathing, yet secure enough that they remain in the nostril without support. (The cotton should not be packed so densely that it prevents inhalation or exhalation through the nose). Inside the nose, the doused cotton serves to distribute the oil vapors throughout the nasal cavity. Some cyclists prefer to place a couple of drops of the oil on the terry cloth of their cycling gloves and inhale it during the activity when appropriate.
- Mark Shimahara, Racing Cyclist
Relief From Herniated Spinal Disc [Discomfort]
"My husband was given muscle relaxers and [discomfort] killers for a herniated spinal disc which did not help much. The only real relief he got was when I rubbed him down with Olbas Oil."
Relief From Chronic Back [Discomfort]
"I need Olbas Oil as soon as possible. At this time of year, back [discomfort] becomes almost a daily occurrence. I cannot stand the thought of suffering thru it when I know there is a product out there to help me eliminate it."
Clears Up Cold In Hours!
"Olbas Oil is great! It cleared up my cold in a matter of hours.
Relieves Sinus [Discomforts]
"Olbas Oil helps me very much in relieving my sinus [discomforts]"
Try Olbas Oil In Your Tea For A "Cozy" Feeling!
"When my sinuses are acting up, I brew a cup of herb tea and add just 2 or 3 drops of Olbas Oil. It really opens me up and makes me feel cozy all over!"
- Olbas Oil User, Indiana
Olbas Helps Relieve Asthma For The First Time In Years
"I work in a factory and am exposed to many dusts from various metals and chemicals. I tried breathing Olbas Oil sprinkled on a tissue and found relief from my asthma for the first time in years! I even have my co-workers using it."
Helps Sick Dog Breathe Easier Too!
I began using Olbas Oil in a diffuser to help alleviate symptoms associated with various local allergies. Recently, my 11-yr old dog was diagnosed with facial bone cancer. As the cancer progresses, it is often difficult for her to breathe, especially at nights. I realized quite quickly that she was also benefiting from the Olbas oil. It enables her to breathe much easier. I wouldn't be without it for myself or my pets. Thanks!
- S.S., via Email
Only Needs One Remedy - Olbas!
I am from Germany and have been using Olbas for about 33 years. It has helped me in so many ways, with [seasonal distress], allergies, headache, insect bites and more. It's quite handy to have one remedy for various aches and [discomforts], especially while travelling. To me more than just a remedy, Olbas Oil feels like a helpful spirit. In Germany I was used to take some drops of Olbas when I had an upset stomach or sore throat (with water or sugar). Thank you so much for providing us with this great remedy!
- M.D., Germany
Best I Ever Had!
Your cough drops are perhaps the best I have ever had. I have never breathed better! Thanks!
Halls Prefer Olbas!
I first discovered Olbas Pastilles in a "health food" store here in Houston, Texas, about 25 years ago, and have used them ever since. People near me sometimes notice the aroma, and some people I have given one to don't like the strong flavor, but they work like no other cough drop. I always carry them when I go to the theater/concert/opera, and they are invaluable when I have a recurring cough from a cold, or other sources. I have asthma, and occasionally bronchitis. The cost has almost doubled in those years, but they are still worth it.
Serious Bronchitis Gone !!!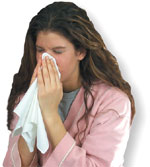 Four weeks ago, I got seriously ill - explosive sneezing that went on for hours, which then turned into a nose that ran like a faucet, which then turned into a bronchial cough that was so constant, I could not sleep, talk, eat, answer the phone. It was so strong it threw out my back. I tried everything I knew to take - nothing worked. I tried everything my doctor/pharmacist suggested, including every cough suppressant on the shelves - nothing worked. By the time three weeks had passed, I was so exhausted and disgusted that I was ready to end it all. And then... (drum roll please) a brilliant friend advised what she termed her 'miracle' cure: Olbas. I ran to the nearest health food store and all they had was one small box of the Olbas Pastilles. At 4 PM I took one - and immediately the coughing stopped! At midnight, I woke with a small cough and took one more Pastille - and that was it! Have been perfectly well ever since. I don't believe it myself. I've now shared my box with my 96 year old mother who had the same condition I did, and she was cured exactly the same way. I offered a few to two more people and they're cured also. Where has this miracle product been hiding all my life... and why doesn't everyone know about it? You can bet I'll spend the rest of my life telling people about this.
Real Appreciation For Olbas Remedies - Especially Pastilles
Your inhalers are incredible, if not addicting. The Olbas bubble bath has soothed many an aching muscle, and I've had quite a few after ten years of Martial Arts study. But this past weekend gave me a level of appreciation for your products that, in my 40 years of life, is unparalleled. I was sick... really sick. I felt like a bus hit me. I was taking over-the counter cold medication and NOTHING was working. I was losing my voice to a sore throat. And then along came you and the Olbas Pastilles. Amazing. When nothing else would relieve my congestion they did. As far as my sore throat, I have NEVER had anything take away the pain immediately and COMPLETELY the way they did. PS. I have given others here who are sick the Pastilles. Same result. Thanks again!
Would Pay Double!
I had the flu for almost 3 weeks and couldn't get rid of a wicked cough. I
was told by a friend about Olbas. I saw the price, and was a little taken
back, but after the results I would have paid double!Thanks Olbas!
Olbas Sugar-Free Black Currant Lozenges
Thanks, Olbas - For The New Lozenges
Thanks, Olbas, for the new sugarfree lozenges! They are almost as strong as the Olbas Pastilles. But they taste MUCH better. I like that they are made without sugar. The packaging is great too - the cards are easy to slip into my shirt pocket, and there is no sugar mess like with the Pastilles. They really work great, too!
Why Did I Wait So Long?
I just wanted to tell you how much I love your products. For the longest time, I have had issues with allergies and I disliked using over-the-counter medication to keep my sinuses clear and prevent my allergy related headaches. Those medications always made me feel so tired and groggy. Two months ago, I ordered your sample pack and that is the moment my life was changed!!! Why did I wait so long to try natural products to solve my allergies?? I started using your Inhaler and now I carry it with me everywhere- your Inhaler helped to clear my sinuses and now my headaches are nonexistent. Thank you, thank you, thank you for helping me breathe better and I am so HAPPY I found your products.Keep up the wonderful (and natural) work! Cheers!
Makes Me Feel Good
I love Olbas inhalers because there made by a small company I can trust unlike other inhaler companies. They are the only inhalers that clear my nasal passages naturally and make me feel good.
Olbas For Sick Boy
I want to share about my experience with the Olbas oil. I bought several products a couple of years ago and one of the products was the Olbas oil. It has been sitting in a box, in its original packaging, this whole time untouched until yesterday when I was looking for something for my grandson and saw the oil and thought, "Why not?" I dropped about 3 drops on my hand, rubbed my hands together and then put it on his little chest. He is 9 years old and had woke up vomiting. I used herbal tea to help with his vomiting, and later he began sneezing, this is when I went looking for something to help him with that and I found the Olbas oil. The oil worked! He stopped sneezing, and we kept applying the oil every couple of hours. By the time he went home last night the sneezing was gone. I just want to say thank you, and I plan on purchasing more for my family. Mom has arthritis, and my dad is recovering from surgery. I have allergies and used it last night on tissue and in my pillow. I slept quite well. Thank you again for this wonderful oil!
LOVE, LOVE, LOVE um
I keep Olbas Inhaler in my pocket, 1 in my purse & one on my nightstand at all times. LOVE LOVE LOVE um. And I tell my friends about all the Olbas products. :)
Olbas For Teenagers
I have two teenage daughters and it is great to have a product that they can use when they are stuffy and not have to worry about the side effects of over the counter nasal sprays.
Life Savers
I carry them in my purse... I give them as gifts... they are all over my house...life savers...especially when so congested while being pregnant."
No More Antibiotics
I love, love, love the Olbas Inhalers. It works on my inflamed sinuses which I have had since I was 6 years old. I am 64 now and still have sinus infections, used to have to get antibiotics, etc. but no more. I could not do without my Olbas Inhalers.
Wished He Had Tried Olbas Earlier
I have been on prescription drugs for hay fever for my entire life. This past summer I started using the Olbas inhaler early in the summer and for the first time in my life I did not have to take any drugs for hay fever and this was a bad year. I just wish I had tried it earlier.
Hooked!!!
I LOVE YOUR INHALER!!! I used to use vicks, but then I saw yours at Wild Oats and I am hooked!!! I also got your cough syrup...
Did I Have A Life Before Olbas?
I am 49 years old and have suffered with sinus and breathing problems all my life. I have tried every prescription and non prescription drug available. I have sinus [discomfort] so bad I can't work for 2-3 days in a row some months. My massage therapist recommended the Olbas inhaler to me and I tried that for a couple of weeks. Now I recently purchased the Olbas oil and cough drops from you. I can't thank-you enough. I even disinfect my pillows with it. I haven't missed work since I've tried Olbas. I carry my inhaler and the oil with me everywhere and everyone gets my Olbas speech if they complain to me about sinus [discomfort] or [seasonal distress] or achy muscles.
Olbas Inhaler - Better (And Less Expensive) Than Prescription Drugs
This $4 herbal inhaler got me off a 10 year, 10 months per year usage of ClaritanD ($100/month). I would get sinus infections so bad, I would get a 104 degree temperature for 4 days, then 102 for another 2-3 days. now, I don't even have to use the inhaler every day. I am not kidding, every time I hear a person complain about allergies or the [seasonal distress], they get my Olbas speech, whether I know them or not.
Olbas Inhaler - So Wonderful
I always buy your Olbas Inhaler. I just can't live without this... It's just so wonderful!
Helps A Lot!
The inhaler is very good because I have allergy and it helps me a lot.
The Best Natural Inhaler - A++++++++
I got your free sample a while back and I need to tell you, it is the best inhaler!!!! I love it and I can breathe more freely and use it as often as I need to/would like, without fearing I've used "too much, too often" as it is all natural! I am a loyal customer of yours always now, since my sample arrived and I use it all the time, so now I'm going to be ordering one every time I feel I'm going to be running low. Thank you for such a great, natural, herbal product! A++++++++
Best Inhaler Ever
"This is the best inhaler we have ever used and I never want to be without it again."
Olbas Inhaler Gives Bicycle Racer "Unfair Advantage"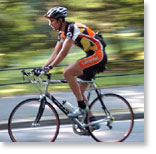 The inhaler... really helped out most wonderfully. I had entered a quarter mile sprint race for $100.00 cash prize and qualified for 2nd place for the finals. Allowing us to attempt to better our times before the finals, I used your Olbas inhaler for the first time and I pulled off a better time which pushed me into first place. It not only opened up my breathing passages but it gave me a boost which I can only attribute to the Olbas Inhaler. A comment by one of the competitors when he saw me using the inhaler was "Wait a minute, that's an unfair advantage." I claimed that I did not think that the Olbas Inhaler was on the banned substance list. Of course this was all out of jest and everyone thought it was hilarious. The time that I pulled off gave me the best time to win the event and I took home the $100.00 cash prize.
On a last note, yesterday, I flew out to California and developed an allergy and had a stuffed up and runny nose. There's nothing worse than having a runny nose on an airplane and not having a tissue. Since I always carry the Olbas Inhaler with me now, I pulled it out and it helped clear up my sinuses immediately and left me with clear breathing passages once again. It's amazing that such an inexpensive product does so much. I recommend your products to my customers and friends. My local health food store next door to my shop carries quite a bit of your product and has done well selling it. Again thanks for selling a wonderful product that more people should use instead of seeking more expensive remedies which in most case have serious harmful side effects.
Inhaler Works Great!!!
7 years ago the inhaler was recommended by health food store employee. Works Great!!!
Olbas For Day and Night
I love the Olbas Inhaler because it's the perfect pick-me-up when my day is slogging by, and it's the best remedy when I can't get comfy at night. I have 3 or 4, so I'm rarely without it!
Fast, Soothing Relief
I recently came down with a stubborn bronchitis and was looking for an herbal cough remedy. I couldn't find anything with the ingredients I was looking for, thyme and pine (I am from Germany and they are our go-to anti-cough ingredients there that work like a charm). Then I remembered Olbas. I have used your your inhalers and bath oil for a few years and love them, and I had completely forgotten that you also have a cough syrup. I checked the ingredients and there it was: thyme and pine! I bought a bottle and within 24 hours I could already tell a difference. I tastes great, soothes your throat, makes your lungs feel more open and loosens the mucus in your bronchial tract. I am so happy that I found this! I cannot sing my praises enough about your products!!! Thank you!
Immediate And Amazing Effects
Olbas Cough Syrup is the best! After battling a stubborn and disruptive cough and sinus infection with both prescriptions and OTCs, I discovered Olbas. The effects were immediate and amazing! Thank you.
Truck Driver Returns To Say Thanks
A while back, a truck driver came into our store and asked me I we had anything that would stop his cough. He said it was so bad, he had terrible nights. I told him I personally believe Olbas Cough Syrup is the best and will take care of the deepest cough. He purchased a bottle and thanked me. Two weeks later he was again in our part of the state. He came off I-95, again to our store. He came in to personally thank me for selling him Olbas Cough Syrup and said it worked perfect, like I said it would. He "just had to come back in to personally thank me.
Works Like Magic
Last year my wife and I drove to Athens, GA for a wedding. After the wedding on the ride home, I was suddenly struck with a stuffed nose and inflamed throat. Our car broke down so we pulled in to a mechanic. Across the street I noticed a healthfood store. I knew I could find something to get some relief. I found Olbas cough syrup. I chugged a bunch of it down and like magic my throat eased and my nose was able to breathe again. Besides the great effects I noticed that it actually tasted good. Most cough syrups taste horrible. My wife went shopping in early fall of this year. We bought our [seasonal distress] season medicine early. Olbas cough syrup and inhaler. This week I am taking my midterm exams and I got another inflammed throat and stuffed nose. I woke up sweating, stuffed up and feeling terrible. I walked to my medicine cabinet and opened the cough syrup and gulpled it down. Then I went straight to the computer to write this letter because your cough syrup works like magic.
Olbas Cough Syrup - The Most Effective Cough Remedy
I am completely amazed at the effectiveness of Olbas cough syrup!! Whenever I get a cold it is accompanied by a cough that lingers well beyond any of the other cold symptoms. The biggest problem for me is how much my sleep is disrupted by coughing spasms at night. In the past my physician has given me cough syrup with codeine to suppress the cough and to help me sleep. Well, it is not effective on the cough at all, but does allow me to sleep for 3-4 hours before I wake from more coughing. I bought Olbas just to give it a try and have had 3 consecutive nights of uninterrupted sleep. It is the most effective cough remedy I have encountered, and it will be my preferred remedy in the future.
"Must Have" Remedy Works Better Than Any Prescriptions
Can't thank you enough for the wonderful products. Cough syrup is a real life saver for me, my children and friends. Try it (especially when you wake up in the middle of the night with the choking cough) - you will never buy anything else. My mother says that Olbas Oil helps her arthritis better than any prescriptions. I use Olbas Oil for any joint [discomfort], sinusitis. It's a must have remedy in your medicine cabinet. Sinusitis, joint [discomfort], sore throat, bronchitis - cure is in one small bottle and it is Olbas Oil. Many, many thanks from my friends, coworkers and family members.
Olbas Cough Syrup & Pastilles - The Best
My Dad had a cough for some time when I went to visit him. He went to the doctor but got no relief from the medications that he received. I decided that I have to get some help for him, so I sent and got the Olbas Cough Syrup and the Pastilles and now he is doing much better. The cough has been lessened, and he is improving greatly! Thank God for Olbas products they are the best.
LUV Olbas Cough Syrup
Great product! It works like magic! My throat felt much better within a week!!! I strongly recommend it to anyone who has bad cough!!!
Relaxes Me
What I most like about Olbas cough syrup is that it relaxes me and helps me sleep.
Olbas Salve For Massaging
Love the Olbas products. Have been massaging the Salve into husband's problem calf and almost healed. Thanks.
- V.R., Scotts Valley, CA
Best Stuff For Pain
Best stuff for pain relief I have ever found.
Relieves Pain in Minutes
I have been using the Olbas Salve for my arthritis it s the only thing I found to relieve the pain in a couple of minutes. It is so much better than all the oral pain relievers and no side effects.
- J.M., Media, PA
Olbas Herbal Bath Soothes [seasonal distress] Wonderfully
I just want to say that I finally found the most soothing bath product ever! It's Olbas Herbal Bath! I just love climbing into a hot tub, especially when I have a cold, when I've poured in Olbas Herbal Bath. This is a WONDERFUL product! I also use Olbas Inhaler, and found it to also be the best product of its type. I used to use over the counter ones, but Olbas lasts longer and is much stronger. Thank You for such wonderful products!
Addicted To Herbal Bath
My weight loss group buddies have become addicted to your luscious herbal bath (as am I!). Thanks very much for such wonderful products.
Olbas Herbal Bath - Amazing Results
I had bad neck and back [discomfort]. Knots on upper part of neck and lower head, pulling muscles in back . Got Olbas Herbal Bath and used full strength as poultice. Amazing results!
Olbas Tea - Kids Love It!
Olbas products have been a part of my health regimen my entire life. Now that I am a Mom of 3 little boys, I can not imagine going through cold season without Olbas. My kids love it, especially your Olbas tea. They request it as a "treat" on a regular basis. (They eat it without mixing in water. They love how the little pellets dissolve in their mouth.) I love that when my kids are not feeling well, I can feel great about giving them this "treat" that they love and that I know is helping them get better. Just wanted to say thanks!
Olbas Tea - The Only Thing That Works!
Olbas Herbal Tea is the only thing that works for my bronchial lung condition, when not even vitamins or antibiotics help. It opens, relaxes and soothes my lungs so that I can breathe easily all day.
Olbas Tea Is Great!
The tea was recommended to me, and I tried one cup at the friends house. Great!
Olbas Instant Herbal Tea More Effective
More effective than TheraFlu for cold prevention and cure. It is a potent remedy for a variety of complaints associated with the common cold. I must thank you for your well-run company and many excellent products.
Wonderful Product
We love the tea...and other Olbas products. I just finished a cup of tea and have the humidifier going with Olbas oil!! Thanks for a wonderful product!
Olbas For Pregnant Women
On January 3rd I went to the ER because I was sick and also 5 months pregnant. They told me I have the Flu. The mid-wife told me to go to Whole Foods and get some herbal medicine. We sampled tea, rub, cough syrups and drops. Everything was great and the tea had a really good taste! We purchased everything.... Tea, drops and rub. After taking the cough medicine that day I felt good to the point I could get some rest. I am better now and my pregnancy is going well. I always keep all of this in the house and we drink the tea every other night! Olbas is natural and it is for everyone.
Olbas Brings Welcome Relief For Chemotherapy Patient
Our 18 year old son Robin is going through about of year of intensive chemotherapy. I am writing to tell you that he (and we) were absolutely miserable until we found your Olbas products. Initially, his acupuncturist suggested the pastilles because of the mouth sores he got; and from there we found the oil, the cough syrup, the bath wash, salve, etc. The cough syrup helps with accumulated phlegm that the drugs cause - the body wash is pure and tingly for weary skin - and most of all, we have gone through bottles of the oil, because when he goes into the hospital for a week at a time of chemo, it gets sprinkled everywhere! Onto cotton balls that are left where he can smell them, onto tissues that he covers his face with, and onto radiators. Everyone who comes in his room asks about it, and we give out the little brochures that come with the product. Yes, it is an expensive aroma, but it has made a tremendous improvement in his ability to tolerate the treatments. Smelling the sweet, intense, mingled potion is a benefit to us all. Thank you for a pure and lovely product, that you can be sure will always be in our household - and our hearts!
Uses It For Everything!
"I use it for everything! Headaches, stress, muscle aches, sinus pressure and congestion. Tiger Balm used to be my favorite- now it's Olbas!
- K.S., Santa Fe, New Mexico
Olbas For Allergies, Clears Head, Gets Her Going
Since 1991, I have loved how Olbas helps my allergies and "clears my head". And since most scents send my allergies into a frenzy, I'm grateful my Brit daughter started me on this remedy. A few drips of "bath" in the bath gets me going each AM. The inhaler is also very good to keep in purse. Thanks!
Massage Therapist Gets Tremendous Results
I am a Massage Therapist and have used Olbas products in my practice for many years with tremendous results.
- L.B., MST, Durham, NC
A Gift From Above
Olbas, is a gift from God!! My son doesn't need his [discomfort] meds if he has Olbas...thank you!!
Uses Olbas To Prevent Illness In Winter
Oh! Thank God I found you again! Long ago I ordered some stuff from you and was the first time in years I did not have pneumonia in the winter - I just used Olbas!
Holistic Practitioner Prescribes Olbas
My Dad was a Holistic medicine practitioner and prescribed it to many of his patients.
Relief For The Family
My daughter has become a real convert and so have I. We are passing the word. Thank you for the relief that you have brought to our family.
Loves Olbas
I have used Olbas for years and have finally run out of my supply. Love it - as does everyone else in my family and circle of friends.
How Can I Get More Olbas?
How can I get some more...it really works!!
Best Stuff In The World
I never had sinus problems -- then I moved back to Cleveland. This is the best stuff in the world! And we're out of it! Thank you so much.
Olbas Relieves Stiff Neck
Olbas relieved stiff neck of 2 weeks duration. No problem since, it's great.
Wonderful!!!!
I have been using Olbas for 10 years! It's WONDERFUL!!!!
- B. P. - via email
Best Relief In Years!
I have back problems and my sister gave me some Olbas and it worked a miracle! Best relief I have had in years!
A Great Product
Olbas is a great product, my darling wife loves it!!!
- T. A. - via email
Relief From Arthritis
"I have used Olbas for many years. It has given me relief from arthritis, muscular aches and [discomfort]s, leg cramps, [seasonal distress] and nasal congestion. I wouldn't be without it."
Olbas Saved Me
"I have helped so many people with Olbas. It has saved me from pneumonia many times."
Treats Family Without Harmful Drugs
"Coughs, sore throats, sneezing, headaches, body aches and congestion are now treated in our house without harmful drugs."